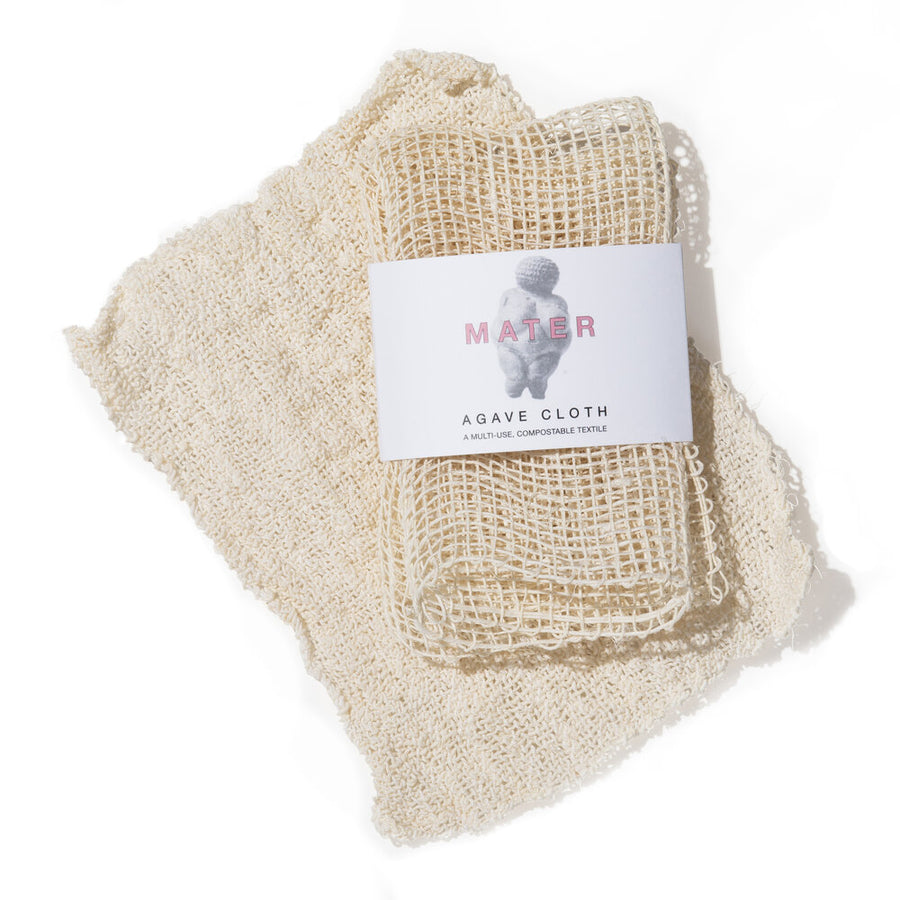 Mater Agave Cloth
$10
Enhance your ritual with the best eco-cloth out there.
USE: Lather with your favorite Mater Soap and massage over your skin in a circular motion. This cloth is also great in the kitchen as a natural alternative to harsh sponges.
Made with agave fibers
, a rapidly renewable resource, this cloth was produced in community farms in Mexico with fair trade, organic and sustainable practices.